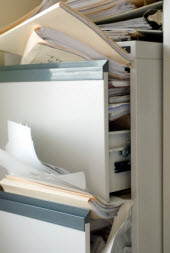 Looking for resources on how to get more done with the free
eProductivity Reference
app? Then head on over to the
GTD & Lotus Notes podcast
and check out
Episode 14
. We just posted it yesterday.
In this episode, Eric Mack is joined by GTD creator David Allen and GTD coach Kelly Forrister, a powerhouse trio of productivity knowledge. They're discussing the ins and outs of personal reference systems and how you can create an outstanding system in Lotus Notes.


Ask yourself:
Do you have a trusted system where you can park all that non-actionable reference information that comes your way? Or is your desk, your office, or even your house a personal information landfill?
Tune in
for expert solutions to these questions.

Posted by Ryan Heathers