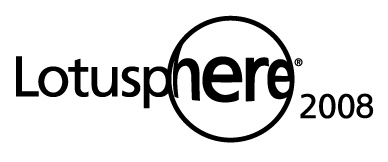 Eric Mack,

Thank you for submitting your abstract for Lotusphere 2008!.

In early November, you will receive electronic notification of the status of your session.
On behalf of
Bruce Elgort
and myself I'd like to thank everyone who provided feedback and topic suggestions for our proposed session at
Lotusphere 2008
. We've invited
Alan Lepofsky
to join our presentation; I think Alan would add a lot of value to the presentation and I would be delighted to have him on our team. I just posted the session abstract at the IBM/Lotus site; it's now up to the Lotusphere 2008 organizers. The process of preparing the abstract was a good one and has already given Bruce and me several ideas for upcoming blog posts and podcasts.
Here's the abstract:
Continue Reading "Lotus Notes and Me: Maximizing Personal Productivity with Lotus Notes" »